It has only been a few months since the launch of the Karate Combat app and Up Only Gaming (UOG) experience but the fan participation is growing quickly, driven by a simple mobile app experience for iOS and Android that includes a Hedera wallet SDK from Blade Labs.
We built Up Only Gaming to turn the league's awareness (5 million+ followers // 200 million organic views/month) into superfandom because we understand when fans have a financial stake in the outcome of a sporting event, they engage at a much higher level. They're part of the action.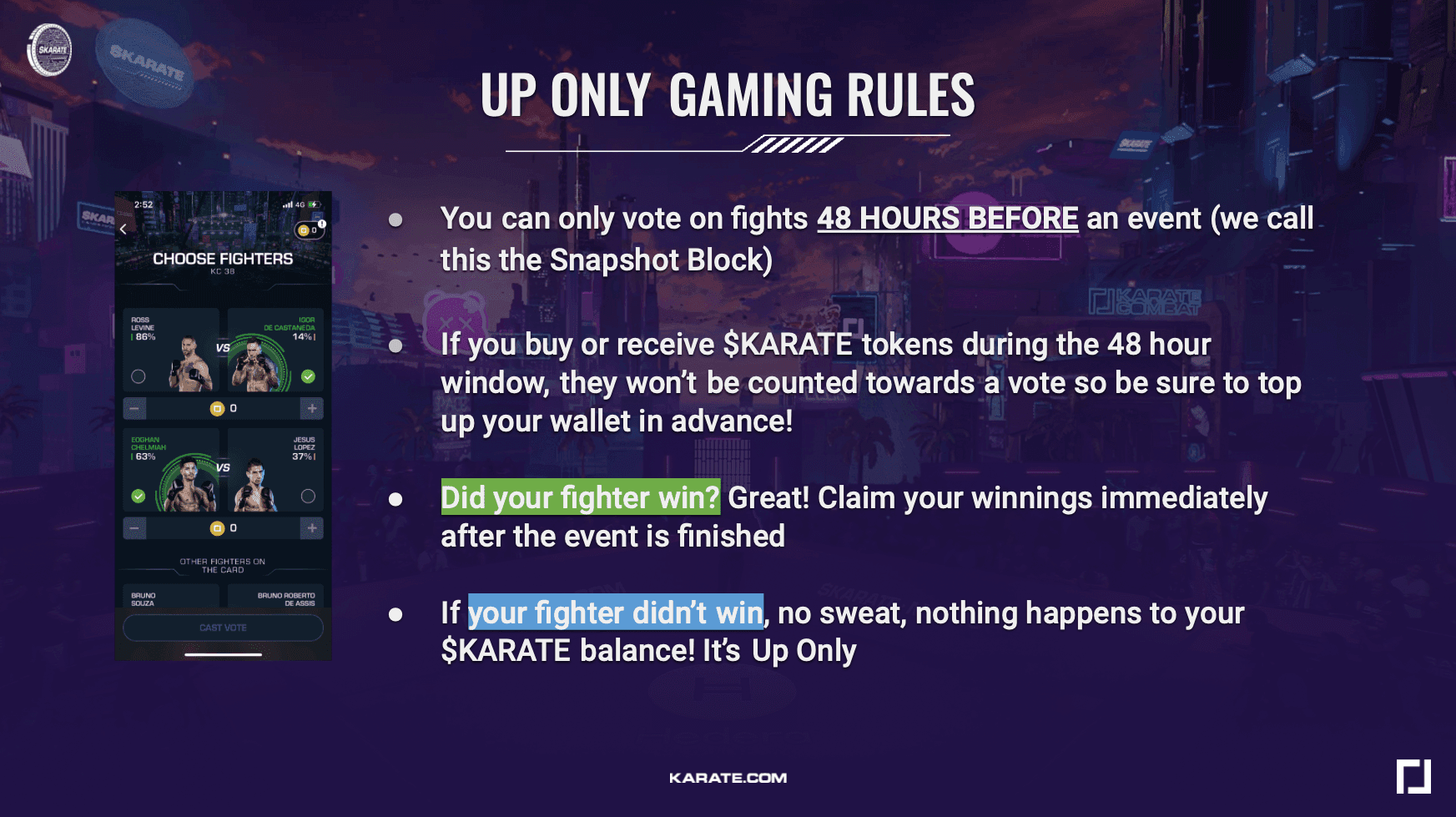 There's already some quantitative evidence emerging that it's working not only in our universe, but also in the rise of game assets in the NFT market (see collection rankings below).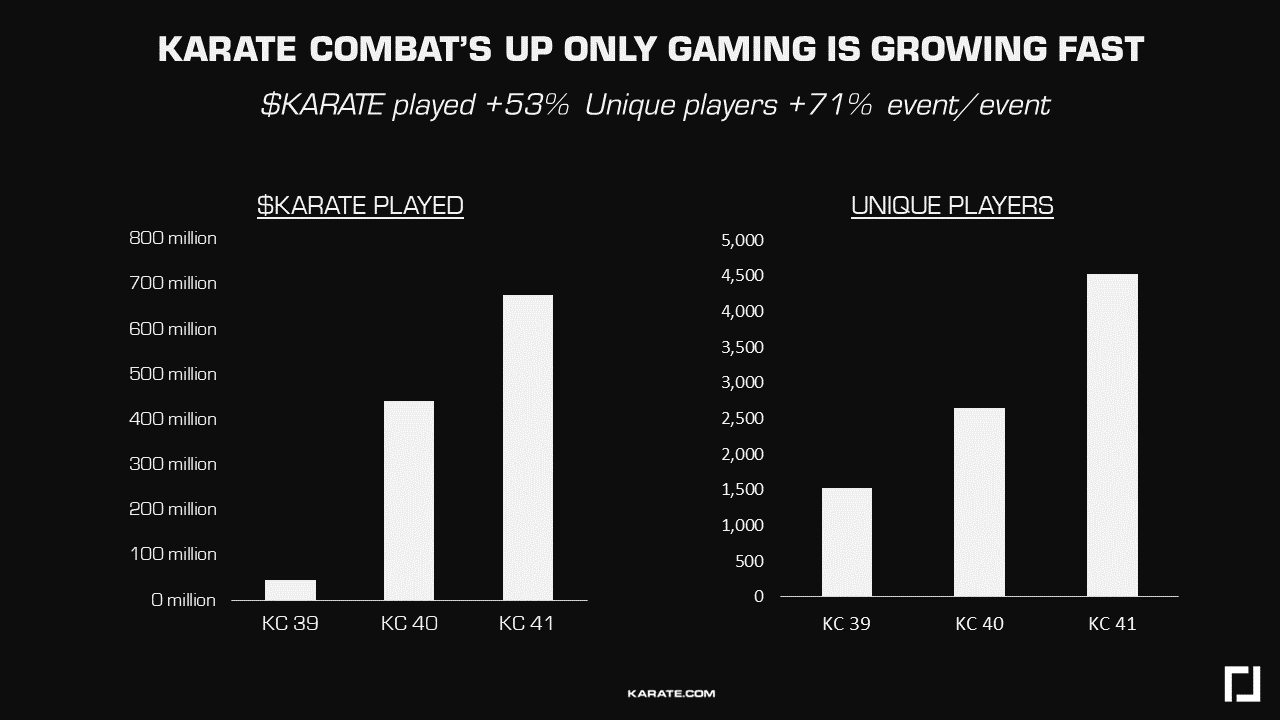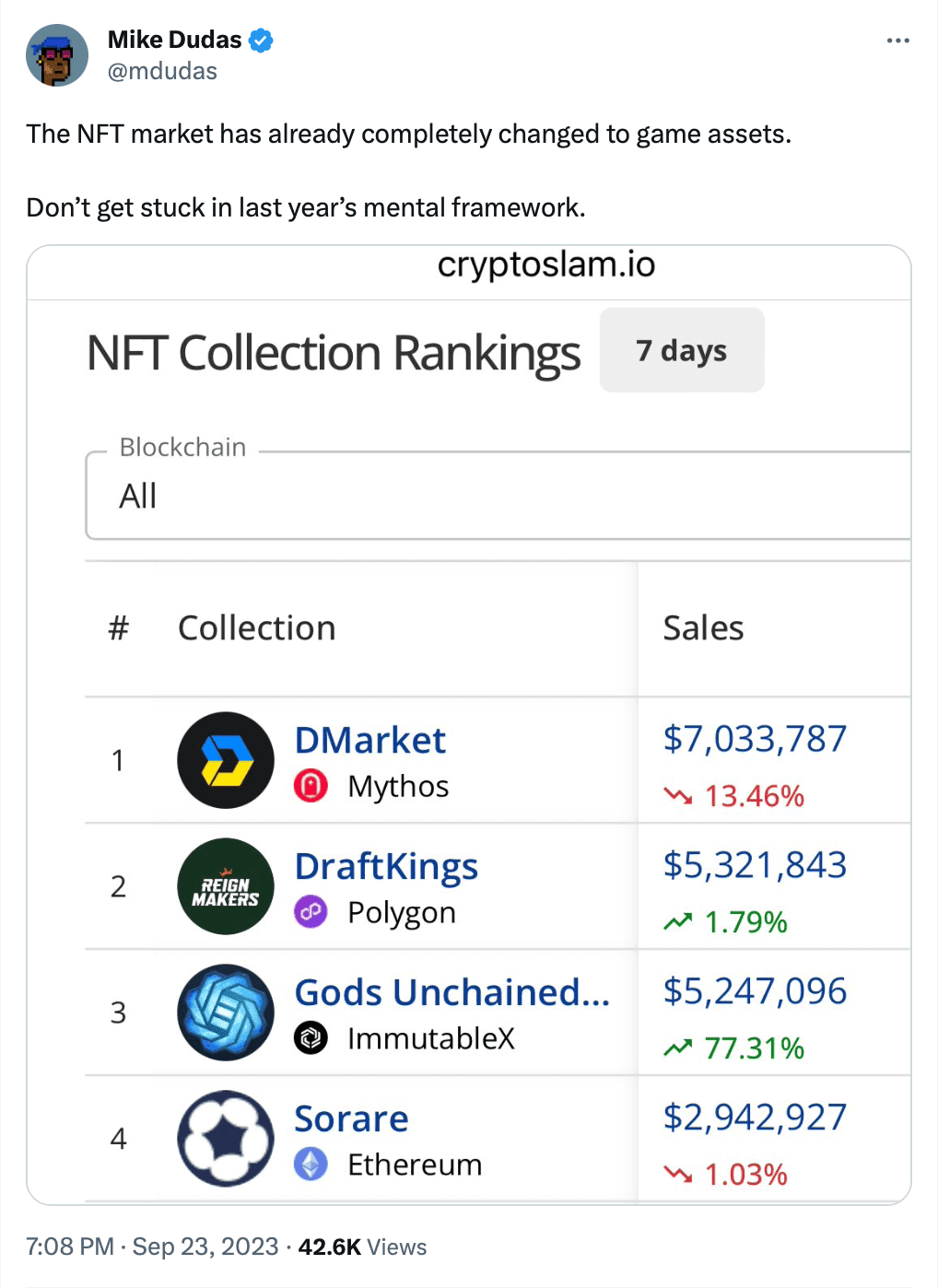 The number of unique players and total $KARATE played grew by 71% and 53% event on event, respectively, since the launch of the Karate Combat app.
Up Only Gaming not only makes the sport more immersive for fans, it also benefits the fighters in our league.
Maximo Nunez is one of the few fighters who has fought twice since the launch of Up Only and was the sole fighter outside the main & co-main fights at KC 41 to receive more than 40 million votes.
To see more data about Up Only Gaming, check out the evolving transparency dashboard we recently released here. Our production teams use the same page to quickly build the show's live Up Only Gaming graphics at each Karate Combat event.
We know there have been hiccups with the app launch and be assured we're operating at 120% to sort out the bugs 🙏🏻 Appreciate your patience as we make sports history together. 
Thanks for coming along this journey with us - we foresee it's UP ONLY from here. 
🥋
Don't KC42 is happening in the Dominican Republic November 3rd - don't forget to play UOG to grow your $KARATE stash