Grow your $KARATE token stash every time your fighters win
Vote on your fighters before each Karate Combat event
Climb the leaderboards and compete against other fans
WHY DOWNLOAD THE APP?
League Governance
The league was sold in entirety to an ownerless foundation to allow $KARATE token holders to govern the league by voting on fight matchups, contracts and more all within the Karate Combat app.
Up Only Gaming
Make your fight picks before each Karate Combat event to grow your $KARATE token stash and climb leaderboards. It's Up Only because there is no penalty for making the wrong fight pick.
Open IP Licensing
Create freely and build your business and vision on top of the Karate Combat IP to create even more utility for the $KARATE token in the future. The possibilities are endless.
Token Gated Experiences
Unlock access to merch and exclusive real-world events around the world open to only $KARATE token holders and meet other members in the community.
Best of all? You can't lose anything.
That's Up Only Gaming
PICK YOUR FIGHTER AND VOTE ON MATCHUPS
$KARATE is your access into the Karate Combat universe to make fight picks, govern the league and access exclusive experiences. Run the league with us.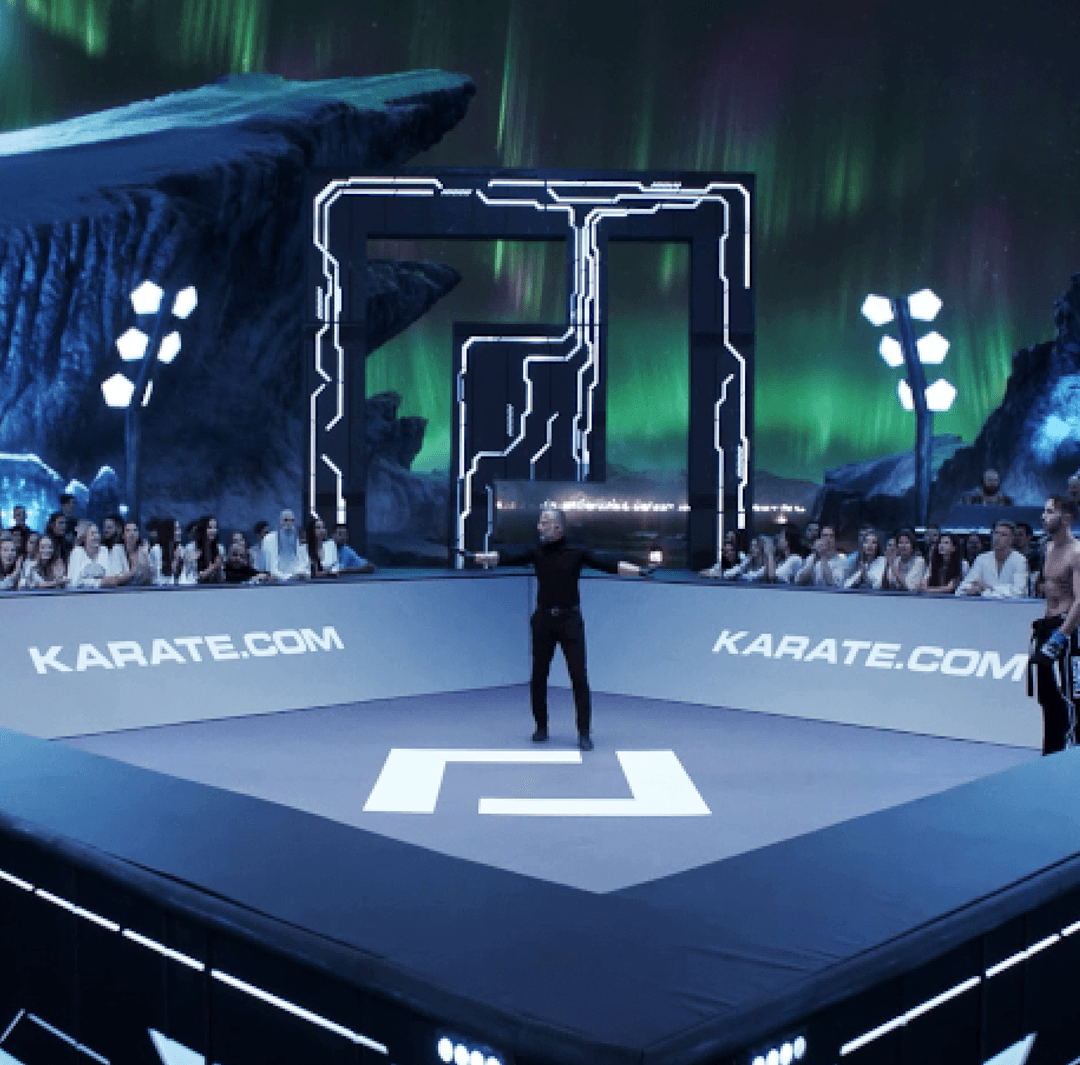 Event Dashboard
See the voting statistics for every Karate Combat event or League proposal.
Go to dashboard
Distribution
Token generation
%
Price
Val
Unlocks
Founding Team
41,740,311,878
37.9%
$30mm inv, pre conversion
KC Contributors
7,453,781,460
6.8%
League Investors
2,387,906,077
2.2%
Fans & Advisors
1,945,482,424
1.8%
KC Athletes
500,000,000
0.5%
Angels SAFT
931,821,568
0.8%
Pre-launch SAFT
33,032,083,333
30.0%
1-year hard lock, 20% unlock at 1-year anniversary, balance monthly over 2 additional years
MERCH SALE/ACTIVATIONS
4,743,750,000
4.3%
$0.0005455
$60,000,000
33% at TGE, 5mo cliff, linear over 19 mo
TREASURY
17,264,863,260
15.7%
$0.0007273
$80,000,000
Variable for Airdrops & Up Only Gaming
110,000,000,000
100%
Token generation
Merch sale & Activations
4.3%
Token unlocks & issuance
Founding team

Pre-launch saft

Treasury Estimate

KC Contributors

League investors

Fans & Advisors

Angels saft

KC Athletes

Merch sale & Activations
Have questions? Join the fan community and share your experience
Join our discord
Have an idea that will improve the league? Put it to a vote on our fan governance forum!
See proposals